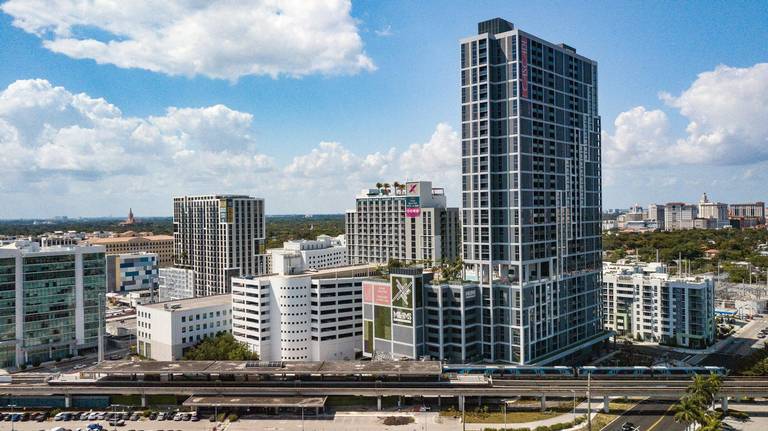 Check out this GREAT read by Andres Viglucci of the Miami Herald, A neighborhood springs to life around the Douglas Road Metrorail Station in Coral Gables to learn about all the exciting development happening at transit hubs along The Underline. The Underline Connections spotlights the may points of residential and commercial connections along The Underline and what once was a promise is now a reality!
Miami is known as a car centric city with notoriously bad traffic and limited mass transit. Zoning changes that incentivize redevelopment of transit hubs and nearby areas are bringing a new live, work, play to traditionally single-family neighborhoods. The cupboard is bare? Take the elevator to Milams or Trader Joes. What about a nice bottle of wine? Pick it up after getting off the train and heading to your apartment. No place to walk your dog? Now you do, on The Underline in the shade of the train tracks!
That's right, these residents are ditching their cars, and opting for mass transit, rideshare or walking as an alternative to driving. Learn more about how the Link at Douglas, Grove Central and more are changing the way we move, live and connect to our community and each other.