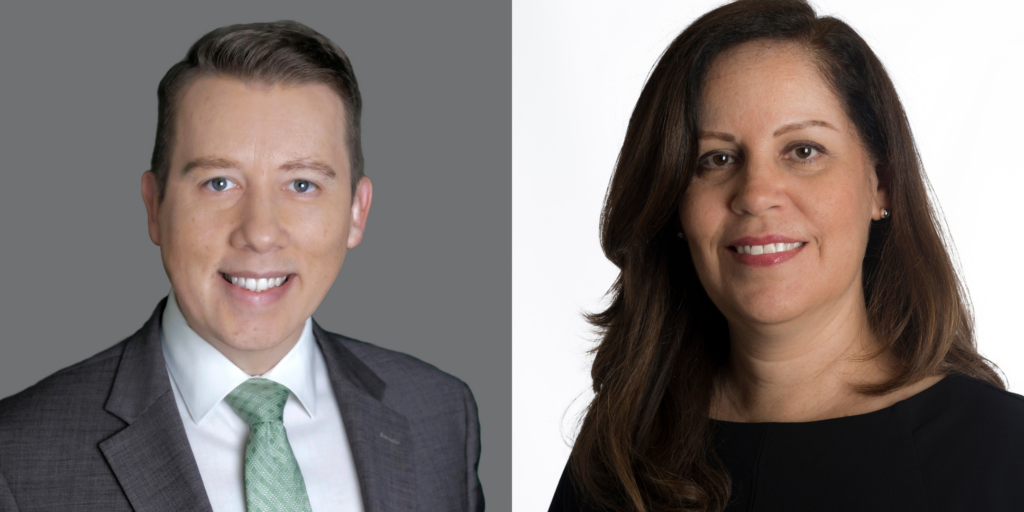 Assistant Vice President of Operations for Baptist Health, Jason Bell, and Grace Perdomo, architect and urban designer, join The Underline Conservancy Board of Directors.
Miami, FL – May 21, 2023 – With extensive combined operations and architecture experience, Bell and Perdomo were appointed to the The Underline Conservancy Board of Directors by the Friends of The Underline board of directors on March 15th. The two newly appointed members will support the board's work to deliver and maintain a world-class 10-mile linear park, urban trail and community destination. They will also help provide free health, wellness, culture and educational programming and public art for all.
Bell is the Assistant Vice President of Operations for Baptist Health where he is responsible for the organization's academic programs and strategic partnerships. He is also the inaugural chairman of the Florida Hospital Association's Sustainability Collaborative and has received awards from Sustainable Florida, Dream in Green and U.S. Green Building Council for his work in sustainability.

"The Underline represents a bold vision for a world-class art, wellness and sustainability destination in the heart of Miami. As a member of the Conservancy Board I am honored to support the team that is transforming that vision to reality. "
Perdomo is an architectural and urban designer with over 30 years of experience. Her work in urban revitalization, mixed-use infill development, strategic planning, transportation and mobility planning, transit-oriented development, and grant writing highlight her commitment to the development of livable, walkable, and diverse communities.
"The Conservancy's work builds on a legacy of stewardship to support The Underline's commitment to shaping the future of our city through good urbanism, environmental responsibility and social equity. I am honored to be working with the Board on collaboratively developed solutions to fulfill our promise to deliver and maintain The Underline for the enjoyment of all Miamians, today and tomorrow."
"The Underline Conservancy is privileged to add two committed community members who are willing to volunteer their time and talent to its Board of Directors," said Meg Daly, Founder and CEO of Friends of The Underline. "As we prepare to grow The Underline's footprint and open our second phase, we know Jason and Grace's respective expertise and passion for The Underline will contribute so much to our current and future operations."