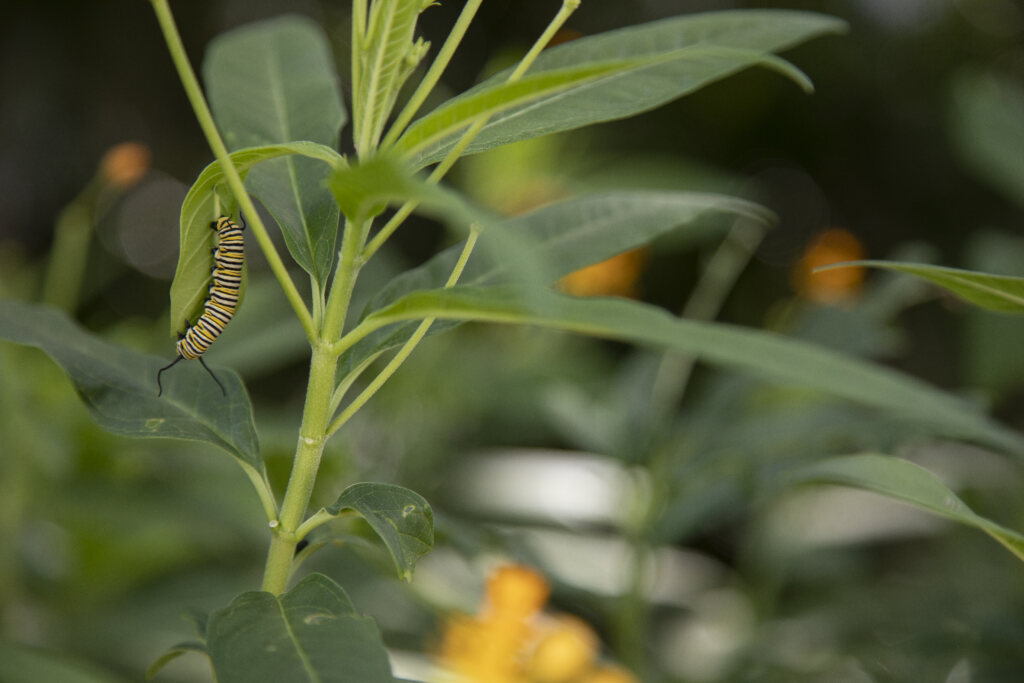 Five Miami Dade College students will cultivate native gardens, bolster resiliency
The Underline, in collaboration with Miami Dade College, is pleased to announce the selection of five talented Green Leaders Apprentices for its paid, innovative apprenticeship program. Funded by Bank of America and The Daly Family Fund, this transformative initiative equips students with essential life skills, fostering full employment opportunities in horticulture-related fields while addressing critical workforce shortages.
The Underline recognizes the pressing need for skilled professionals in the specialized industry of horticulture management. For 20 hours a week throughout the summer, The Green Leaders Apprenticeship program provides students with hands-on experience and comprehensive training, empowering them to contribute to Miami's environmental sustainability efforts.
Utilizing state-of-the-art climate technology, these apprentices will play a pivotal role in assessing the health of existing plants and trees along The Underline, Miami's rapidly growing linear park. By learning from Miami's environmental leaders and deploying cutting-edge techniques, the apprentices will assess the ecological impact of trees and native plants, ensuring the long-term sustainability of the park.
Beyond their vital contributions to The Underline, the apprentices will engage with the local community by offering educational opportunities. Residents will have the chance to volunteer in gardening activities on The Underline or learn how to replicate native ecosystems in their own neighborhoods, fostering ecological awareness and sustainability practices.
"Cultivating an environmental and horticulture-focused workforce will contribute to Miami's long-term resilience," said Gene Schaefer, president, Bank of America Miami.
"The Daly Family is proud to support this program as it will help train employees with the much-needed special skills to maintain The Underline and other industrial reuse parks and trails throughout the county," John Daly, Chairman of The Daly Family Fund said. "We will help the long-term growth of The Underline and all of Miami's open spaces in need of skilled employees familiar with innovative, green solutions."
"Through the generous support of Bank of America and The Daly Family Fund, we are honored to announce the selection of the Green Leaders Apprentices," said Patrice Gillespie Smith, The Underline's COO. "Under the direction of our horticulturist, Asha Bertsh, the students' passion will be cultivated into environmental management, transforming them into ideal candidates to address a critical workforce shortage."
All from Miami Dade College, the First Cohort of Green Leaders Are:
Daniel Arrubla, pursuing Horticulture Specialist certificate
Julianna Barrios, Business Administration major
Elissa Eguiluz, pursuing Horticulture Specialist certificate
Milca Jeune, Science Informations Systems Technology major
Andrea Terrero, English Literature major
Key highlights of The Underline Green Leaders Apprenticeship program include:
Specialized Training: Apprentices receive comprehensive training in horticulture management, equipping them with practical skills to address workforce shortages in the industry.
Climate Technology Integration: Using cutting-edge climate tech, apprentices will analyze plant health, develop proposals for future plantings, and evaluate the impact of trees and native plants on the ecosystem.
Community Engagement: The apprentices will provide educational opportunities for the community, enabling residents to volunteer in gardening activities on The Underline or learn how to create native ecosystems in their own neighborhoods.
Funding Support: The Green Leaders Apprenticeship program is made possible by the generous support from Bank of America and The Daly Family Fund.
The Underline congratulates the five selected Green Leaders Apprentices from Miami Dade College and commends their commitment to environmental stewardship. Future opportunities to participate in the Green Leaders Apprenticeship program will be announced, allowing other aspiring environmentalists to contribute to a sustainable and vibrant future.
About The Underline:
The Underline is an innovative initiative transforming the underutilized land below Miami's Metrorail into a 10-mile linear park, urban trail, and living art destination. The project aims to create vibrant public spaces that connect communities and enhance wellbeing, fostering a healthier, more sustainable, and connected city.
About Miami Dade College:
Miami Dade College is the largest and most diverse institution of higher education in the United States, serving over 100,000 students annually. With a commitment to academic excellence, community engagement, and cultural awareness, Miami Dade College prepares students for successful careers and meaningful contributions to society.
About Bank of America:
Bank of America is one of the world's leading financial institutions, serving individual consumers, small and middle-market businesses and large corporations with a full range of banking, investing, asset management and other financial and risk management products and services. The company provides unmatched convenience in the United States, serving approximately 68 million consumer and small business clients with approximately 3,900 retail financial centers, approximately 15,000 ATMs and award-winning digital banking with approximately 56 million verified digital users. Bank of America is a global leader in wealth management, corporate and investment banking and trading across a broad range of asset classes, serving corporations, governments, institutions and individuals around the world. Bank of America offers industry-leading support to approximately 3 million small business households through a suite of innovative, easy-to-use online products and services. The company serves clients through operations across the United States, its territories and more than 35 countries. Bank of America Corporation stock (NYSE: BAC) is listed on the New York Stock Exchange.