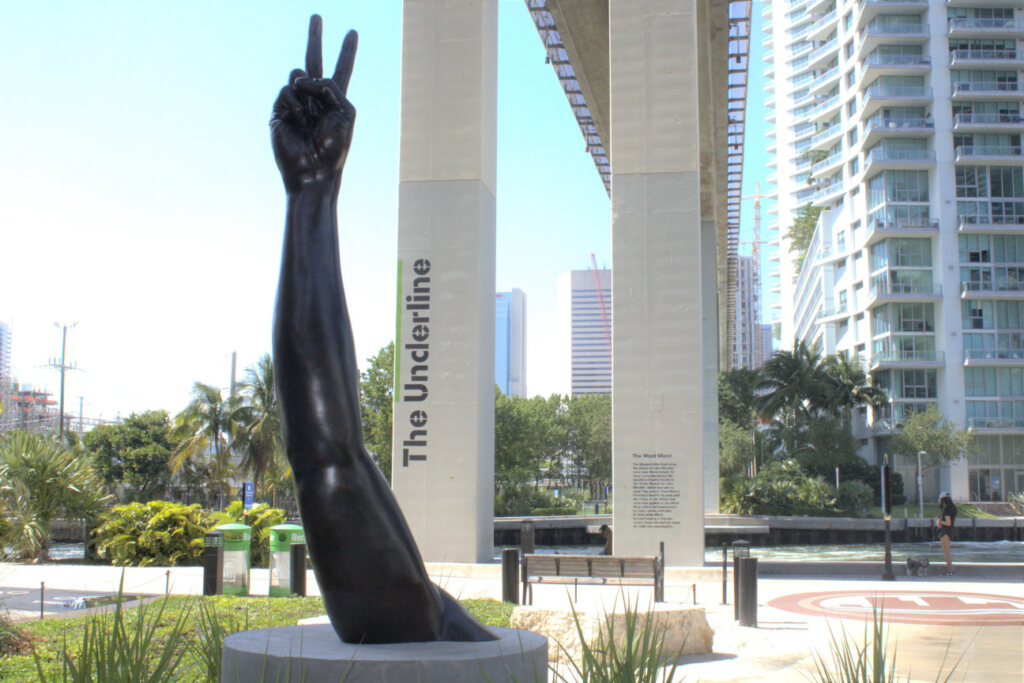 At The Underline, we believe in the power and impact of public art. Public art has the ability to serve its communities in countless ways. It conveys a message and raises awareness about important issues, fosters a sense of belonging, and transforms the built environment by integrating aesthetics into infrastructure. Additionally, public art promotes accessibility by welcoming, for free, engagement from a more diverse audience. Art has also been shown to address public health concerns by reducing stress and supporting mental health wellness.
Every year, Artsy, an online art publication, showcases their favorite public art installations from around the world. Narrowed down to ten selections made by the art world's most influential figures, this celebration of public contemporary art represents artists from Guyana and Japan to Mali and the Waanyi Nation. The curated series aims to creatively tackle the most pressing issues of our day, and the subjects are just as diverse as the nationalities of the artists themselves. They include a critique of the Commonwealth games, a protest to protect the human rights of Iranian women, and a commentary on the legacy of slavery in the U.S. capitalist economy.
Although distinct in their methodology, these ten installations all have one thing in common. They command your attention. These artists take advantage of public art's unique opportunity. You can't miss it!
The city of Miami hosts a rich tapestry of multiculturalism—it's time the city reflects that. In addition to reinventing the space below Miami's Metrorail line into a 10-mile linear park, The Underline is also establishing itself as a public art destination. A combination of temporary and permanent artworks, The Underline's art installations showcase pieces by established and emerging local artists, as well as international artists. With an emphasis on social connectivity and cultural identity, The Underline's public art initiative aligns with the foundation's core values of inclusivity, connectivity, and fun while advocating for community dialogue and beautifying our city.