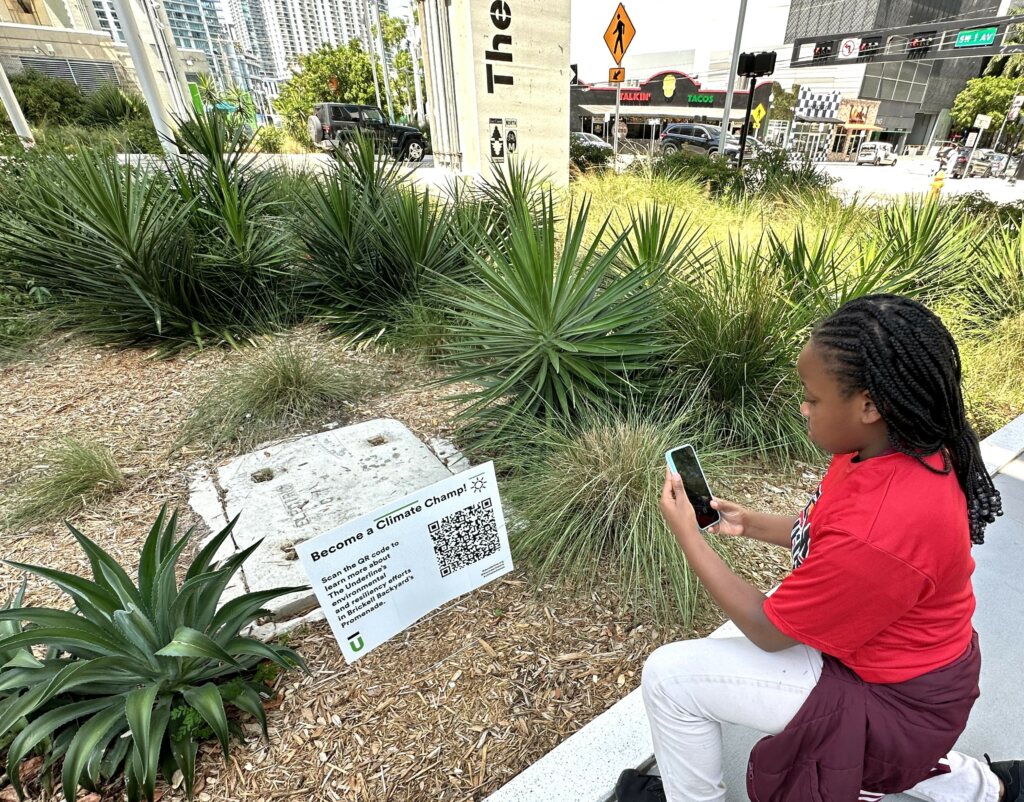 Friends of The Underline announced today a grant from Peacock Foundation, Inc. which will support its Climate Champs initiative, The Underline's citizen science program designed to educate Miami's future environmental stewards. The grant will support the initiative's goal to teach park visitors about the 30,000 native plants and trees that make up the Brickell Backyard's ecosystem and their environmental impact.
Peacock Foundation's generous funding will play a pivotal role in the development and expansion of the Climate Champs program. By leveraging activities during monthly Family Day events, adding new educational components, and translating curriculum materials into Spanish and Creole, The Underline will help inspire and educate families about the importance of preserving and restoring South Florida's native plants.
The Climate Champs initiative will empower young individuals to become leaders in climate action. Through interactive workshops, educational activities, and engaging discussions, participants will gain a deeper understanding of environmental challenges and the most effective tools to assist with adaptation. By immersing children in nature, The Underline will nurture a generation of climate champions who will drive positive change in their communities.
"Peacock Foundation continues to drive its mission to enhance and promote the good health and well-being of children and families with a $25,000 donation to The Underline's Climate Champs program to educate, inform and create champions of the environment and the planet," said Meg Daly, Founder and President of Friends of The Underline. " Their generous contribution will help create the next generation of environmental champions. "
Click here to explore the Climate Champs curriculum.