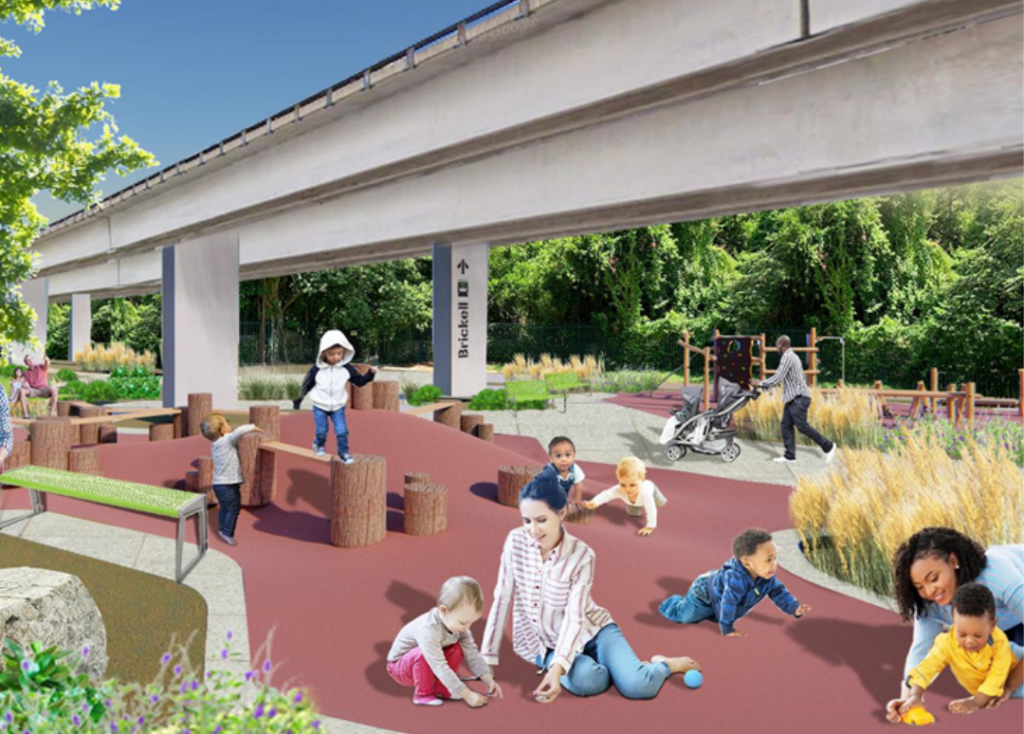 Friends of The Underline is excited to announce the official names for three nature and community-based amenity areas in Phase 2 of The Underline, Miami's 10 mile urban trail, linear park, and public art destination connecting 8 Metrorail stations across numerous diverse neighborhoods.
We asked residents to submit their great ideas for names for these 3 neighborhood amenities. With hundreds of names submitted for consideration, the vote was unanimous. These three names support The Underline's bold vision in support of nature, mobility, safety, health and wellness and community.
The first amenity, Hammock Playground, is located at SW 15th Road and SW 1st Avenue, and is adjacent to the Publix Super Markets Charities Hammock Playground Plaza. The name draws inspiration from the captivating landscape of adjacent Simpson Park's preserved Hardwood Hammock. Designed to serve children of all ages, this playground boasts nature-inspired play equipment, engaging public art, and lush native plants and trees. Additionally, it will host a wide range of family-friendly community programs, fostering a sense of togetherness and fun.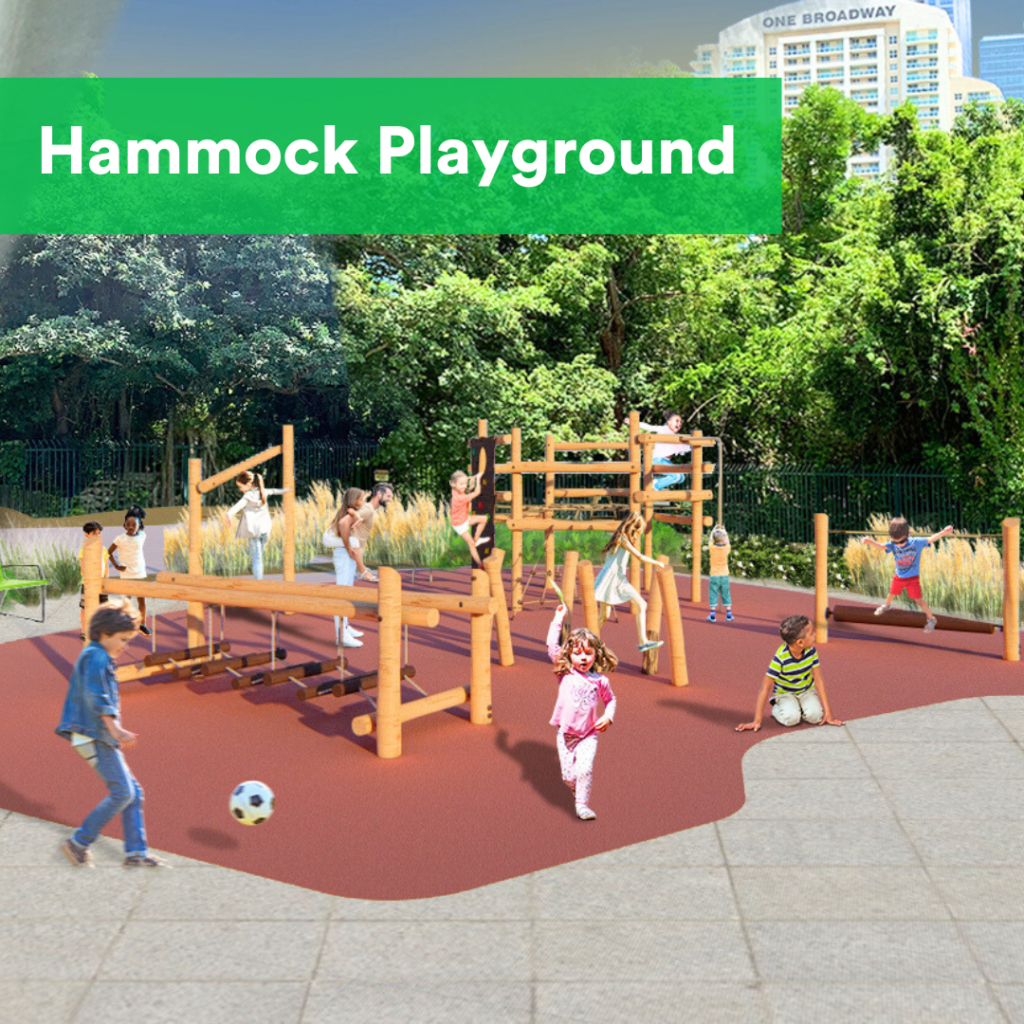 Next is Vizcaya Station Plaza, a revitalized space at the Vizcaya Metrorail Station that will offer visitors comfortable seating, lighting, and native landscaping. This refurbished plaza will serve as a hub for community programs and markets. There is also a labyrinth providing a serene space for meditation, relaxation and connecting with place.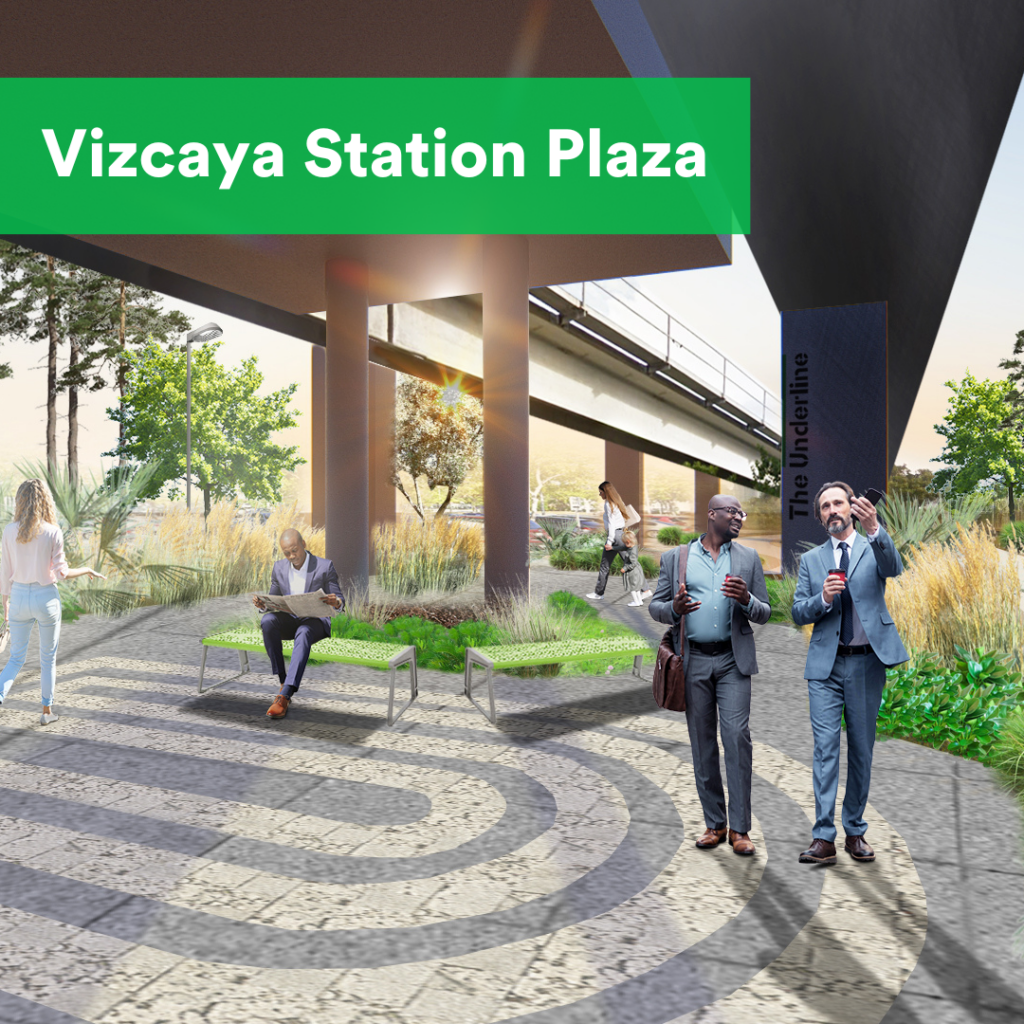 The Rain Garden, located at US1 and SW 17th Avenue, is the first of many innovative stormwater gardens in The Underline Phases 2 and 3. The Rain Garden showcases The Underline's commitment to sustainable stormwater management while creating an urban oasis. This bioswale provides green infrastructure to efficiently manage stormwater while also providing a haven for urban gardening and reconnecting individuals with the beauty of nature.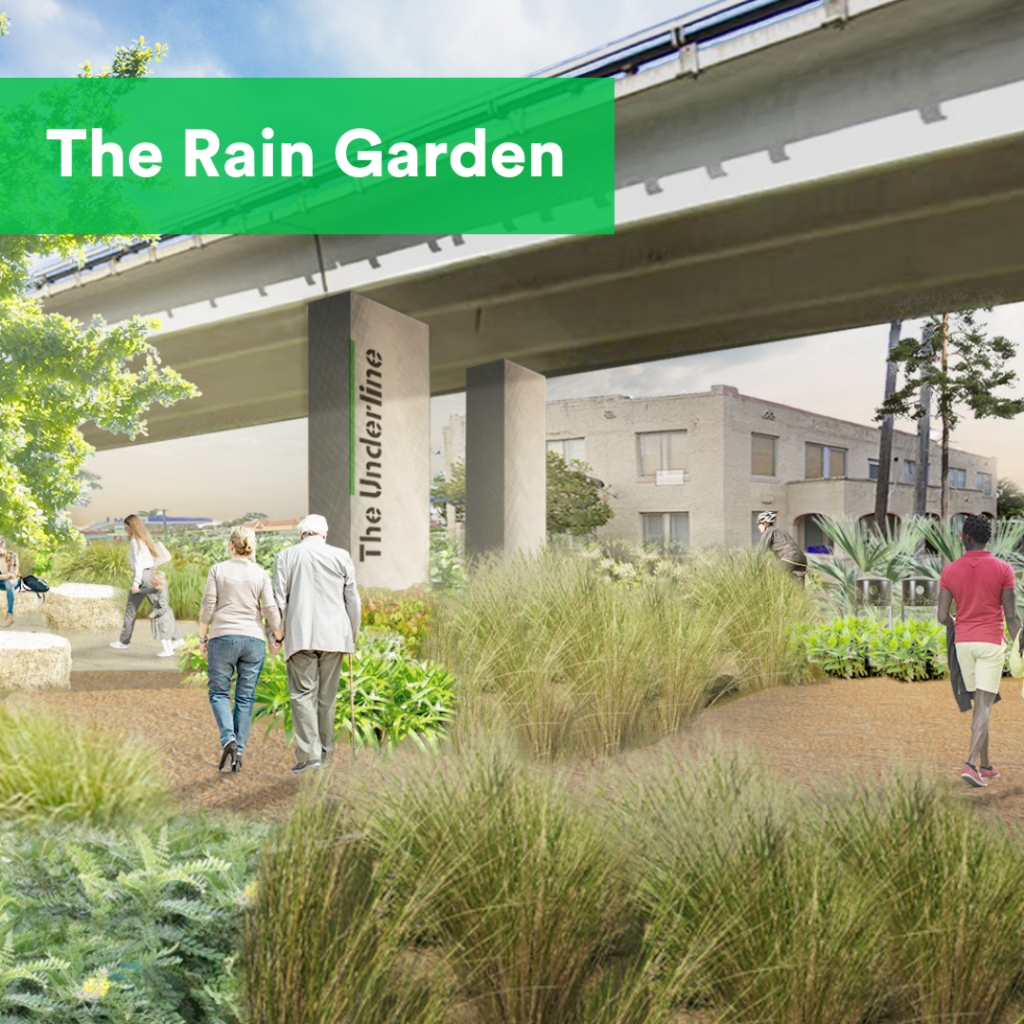 Meg Daly, Founder and President of Friends of The Underline, expressed her gratitude to the community, saying, "The completion of Phase 2, spanning 2.3 miles from Coral Way to SW 19th Avenue, is a significant milestone for The Underline. This expansion links the amenity-rich Brickell Backyard with the historic Roads, Shenandoah, and Silver Bluff neighborhoods in the City of Miami. We extend our heartfelt thanks to the community for their valuable input in naming these three amenity areas which will serve these special neighborhoods as well as the broader Miami-Dade County community throughout the year."
Irene Hegedus, Chief of Transportation Enhancements + Special Projects, Miami Dade County Department of Transportation + Public Works (DTPW), highlighted the importance of the project, saying "The Underline is the ultimate example of redefining spaces to create a truly engaging and innovative linear mobility corridor where all partners bring best practices, experience, motivation, and innovative ideas to the table." Eulois Cleckley, Director and CEO of DTPW, described the significance of the unity behind the project, saying "Our path to transformation is through creativity, problem solving and learning from our past. Our partnership with The Underline is a wonderful example of collective hopes and actions that create great spaces for all."
With Phase 2 scheduled for completion by the end of 2023, The Underline continues to shape Miami's urban landscape, providing an engaging and sustainable environment for residents and visitors alike. Stay tuned for more exciting updates from The Underline as it further enhances Miami's natural beauty and community spirit.
About the Department of Transportation and Public Works
The Department engineers, constructs and maintains the County's roads, bridges, canals, sidewalks, street signs, pavement markings, traffic signals, street lights and stormwater drainage facilities. It also maintains landscapes along the public rights-of-way of Miami-Dade County.
About The Underline
The Underline is a 10-mile linear park and urban trail that runs beneath the Metrorail from the Miami River to Dadeland South. The park is designed to create a vibrant public space that connects communities, promotes health and wellness, and encourages sustainable transportation. The Underline features a variety of amenities, including bike and pedestrian paths, exercise equipment, and public art.
For more information about The Underline, please visit www.theunderline.org and @theunderlinemia on Facebook, Twitter, Instagram, and Threads.