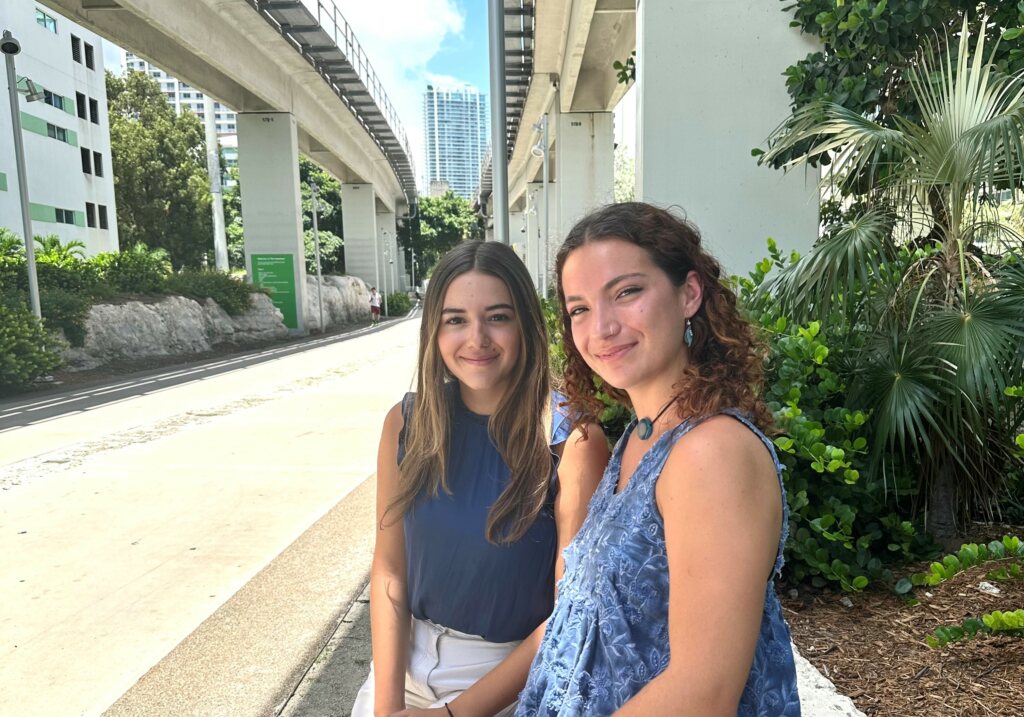 As we settle down after an awesome summer, it's time to give a huge shoutout to two incredible individuals who have not only elevated our marketing game but have also played a pivotal role in our ongoing mission to create a more vibrant Miami community – Giulianna and Isabella. Join us in extending our heartfelt gratitude to these two remarkable summer interns!
Giulianna: The Wordsmith Extraordinaire
Giulianna, you've been the mastermind behind our captivating copy, transforming intricate ideas into compelling narratives that have helped us spread our message about the significance of providing safe public spaces for everyone. Your talent with words has truly been a beacon of inspiration, illuminating our path towards a more connected Miami.
Isabella: The Reel MVP
Isabella, you've been the creative force that has added that extra sparkle to our campaigns. Your innovative approach has brought us one step closer to realizing our vision of connecting communities and transforming Miami into a haven for transit and family-friendly fun. Your video magic has been the highlight of our summer!
As both of you embark on new journeys and chapters in your lives, remember that you will forever be an integral part of our ongoing journey to create a more connected and vibrant Miami. The skills you've honed and the impact you've made will resonate through every step taken along The Underline's transformative path.
Let's hear what Giulianna and Isabella had to say about their transformative experiences at The Underline:
Isabella's Perspective:
"One of the best aspects of working here is being a part of an ongoing project that is set to redefine the city of Miami for generations to come. I've personally witnessed the profound and lasting impact that The Underline is bound to create, and I am immensely grateful to have played a role in it. To think that I have contributed, even in a small way, to such a monumental project is beyond anything I could have imagined."
Giulianna's Insights:
"Even during my relatively short time as an intern here, it's been fascinating to witness the progress being made, such as the transformation of the space under the line that runs right past our office. I've had the privilege of observing firsthand a summer's worth of hard work being poured into that area. Interning at The Underline has felt like being inside a house while it's being built – an experience filled with anticipation, excitement, and a profound sense of contribution to something truly extraordinary."
Again, we express our gratitude to Giulianna and Isabella for their outstanding contributions to The Underline. They've left their mark on our journey towards a more vibrant and connected Miami, and we can't wait to see the bright futures that lie ahead for these summer superstars.
Thank you, Giulianna and Isabella, for making The Underline shine even brighter!