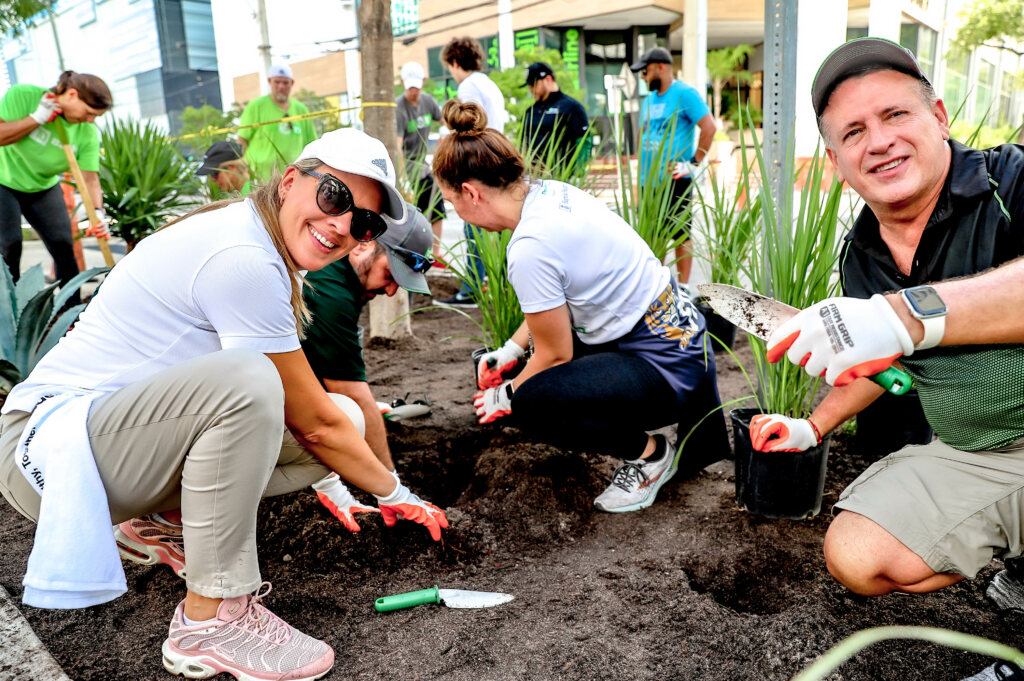 The Underline has a bold vision to transform the mobility, safety, and health of our residents and visitors while creating a more resilient, connected, and engaged Miami. People living and working along and visiting The Underline will have access to one of the world's most innovative and impactful public spaces with 120 acres of nature, and 10 miles of recreation and programming experiences improving our community's sustainability, quality of life and economic vitality.
As an Underline Corporate Partner you will:
Invest in Nature: Support your ESG goals and the environment. The Underline is adding 500,000 native plants and green infrastructure to support the environment, pollinators and stormwater mitigation
Invest in Community: Spanning 10 miles from Downtown to Dadeland, The Underline will have a projected 9 million visitors annually, connecting with 250,000 residents and 14,000 businesses to enhance your brand.
Invest in Public Health: With improved safe access to active transportation and recreation.
Invest in Safety & Mobility: With walking and biking paths connecting people to 8 transit stations improving regional mobility and safety, 24 hour security and maintenance services.
Invest in Innovation: With seamless WiFi and tech integration. Plus student and small business entrepreneurship programs.
Invest in the Local Economy: Project will generate over $9 Billion in economic activity and environmental benefits.
Invest in Joy: With hundreds of free community educational, cultural and environmental programs that knit our community together.
Download the Corporate Partner Brochure