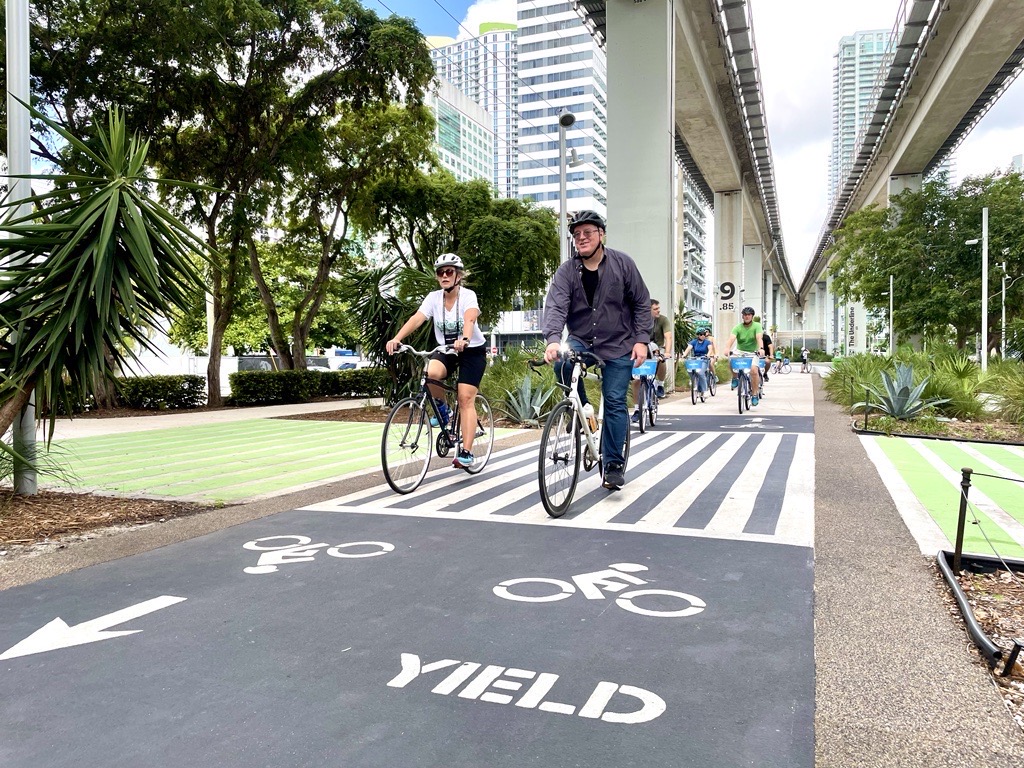 Join Friends of The Underline and Dade Heritage Trust as we ride through Overtown, one of Miami's most historic areas. Traditionally an African American neighborhood, Overtown is filled with historic venues that help tell the story of Miami and segregation. Churches, museums, theaters and historic homes are all highlighted on this great ride.
We'll begin at the Brickell Backyard on The Underline in front of the Metrorail station entrance at 10 AM.
🎟 This event is FREE to the public, but REGISTRATION IS REQUIRED.
•••⁠
⁠Getting there:
•⁠ 🚆Take Metrorail to the Brickell Metrorail Station, exit in front of the Brickell Metrorail Station North Entrance, SW 1st Ave, and SW 10th Street.
•⁠ 🚴‍♂️ Ride your bike or rent a Citibike at a nearby kiosk to Brickell Metrorail Station North Entrance, located SW 1st Ave, and SW 10th Street.
•⁠ 🚗 If you drive, please use nearby public parking lots at Brickell City Centre and Publix Mary Brickell Village
•••⁠
💡 COME PREPARED: Bring water, sunscreen and wear a helmet.
•••⁠
🌧 Rain Policy: The event will be postponed 2 hours before event time in the case of 50% or more chance of rain.