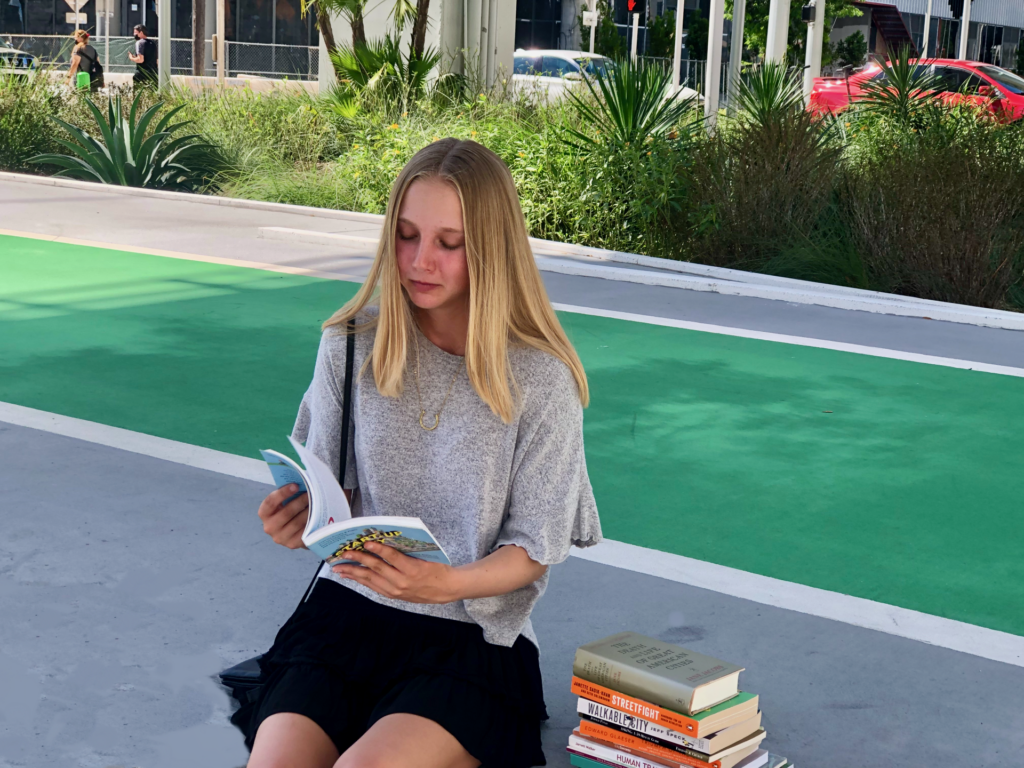 👦🏾🧒🏼👧🏻 Bring your little ones outdoors to the magical world of reading at 📖 Storytime at The Underline 🦋 every second Wednesday of the month✨. During our Storytime, our teen volunteer will read books that explore topics ranging from holiday fun to empathy. For this event, we will be exploring Perseverance 💪 through stories. We'll read 📚 3 books and enjoy some playtime afterward. This event series is brought to you by Books & Books and Friends of The Underline. ✅ #Ukids #BrickellBackyard #TheUnderline
💡 This program is geared to children (5-8) but will be fun for all ages, so bring the entire family and your friends too! 😷 Events are outdoors and we will follow the most recent CDC guidelines for COVID-19. 🧃 We encourage guests to bring water and/or refreshments.
📚 Reading themes for each month and selected books to date are below. See the specific event date for the books that will be read each month. Support your local bookstore, and purchase Storytime at The Underline books here.
📖 Storytime at The Underline 🦋: SCHEDULE & BOOKS
•••⁠
✅ 2/9/22: Perseverance 💪
I Am Enough by Grace Byers
The Smart Cookie by Jory John
The Tree in Me by Corinna Luyken
•••⁠
✅ 3/9/22: Nutrition 🍊
•••⁠
✅ 4/6/22: Springtime 🌸
•••⁠
✅ 5/11/22: Fairness ⚖️
•••⁠
🎟 This event is free to the public, but registration is required.
📍 Getting there: Take Metrorail to the Brickell Metrorail Station, exit north and walk to kiosk area. Walk or bike (bike racks on The Underline as SW 1st Avenue and SW 1st Street). If you drive, please use nearby public parking lots at Brickell City Centre and Publix Mary Brickell Village.
👩‍🦼 Accessibility: The Underline is fully wheelchair accessible.
☔️ Rain Plan: If the rain chance is 50% or greater the event will be canceled two hours prior. If an event is canceled it will not be rescheduled.
✳️ See The Underline's Park Rules here.