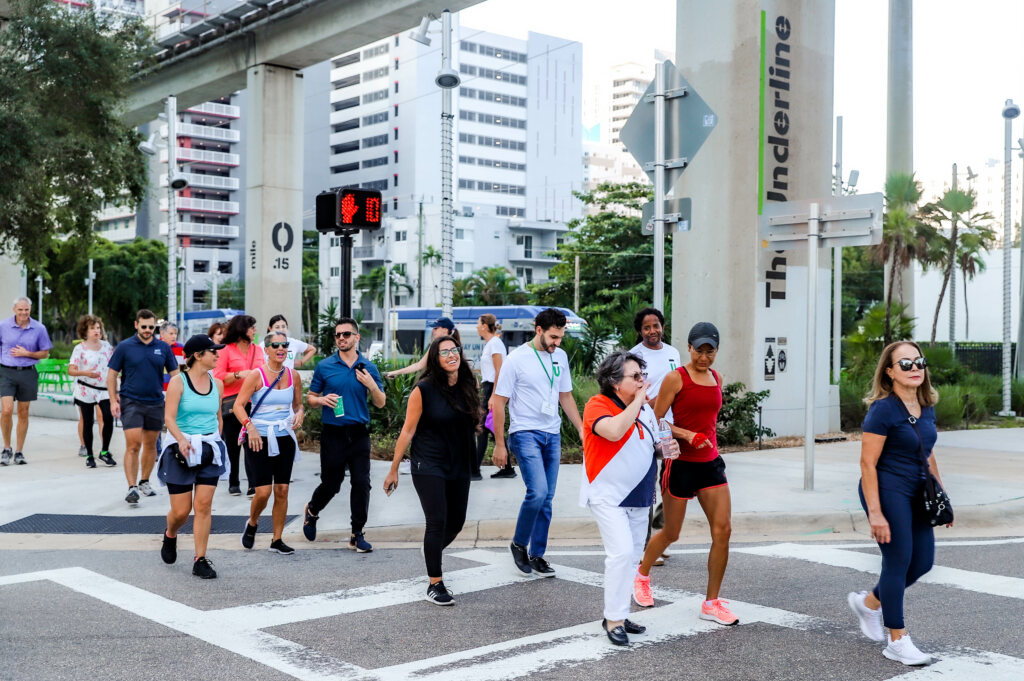 From improving mental and physical health and social interaction to supporting the environment, this recent article in Fast Company points to dozens of reasons why we, as Miamians, should want a more walkable city. In the long list of benefits shared, there also includes a huge economic story showing a massive return on investment: "Pedestrians may spend as much as 65% more than drivers. It also boosts employment; in Dublin, a redesigned pedestrian-friendly neighborhood led to a 300% increase in employment. Overall, <investments in> biking and walking provide an estimated return on investment of $11.80 for every $1 invested."

Our team has polled the community for nearly a decade about their priorities for The Underline. Safety has always been first. As The Underline grows to its full 10 miles and potential, we must all insist on best in class pedestrian connections from nearby neighborhoods and streets ensuring that people who want to get to The Underline and their homes, schools or workplace, can do so safely on foot and on bike. If we put safety first, the many other benefits outlined in this article can happen from improved quality of life, public health, environment and ultimately, return on investment.
Read the article here.