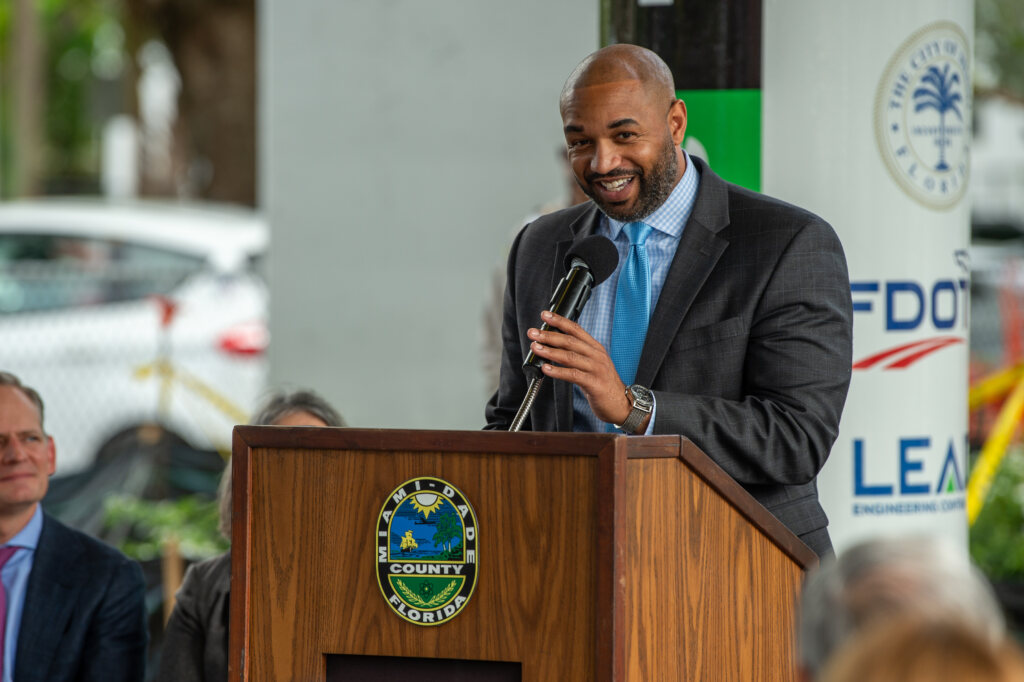 It is an exciting and productive time for public transportation and mobility improvements in Miami-Dade County. Together with our elected leaders and partners, we are advancing many critical transit and public works programs that will greatly benefit our community and quality of life for many years to come.
We are also accelerating five rapid transit corridors that will be gamechangers in our region's connectivity; dozens of transit-oriented communities that will contain more than 6,000 units of affordable and workforce housing; our Vision Zero focus to significantly reduce motorist, bicyclist and pedestrian injuries and deaths; the electrification of our bus fleet that will create a more efficient system and protect our environment; a state-of-the-art Advanced Traffic Management System that will improve safety for everyone; and our one-of-a-kind mobility corridor – The Underline, among other innovative
projects.
I want to focus on The Underline. It has not only been one of the most innovative projects on which I have worked during my career, but it will be a source of pride for the entire community since residents have been involved with the planning every step of the way. Our special public-private partnership – between the Department of Transportation and Public Works (DTPW); the Parks, Recreation and Open Spaces (PROS) Department; Friends of the Underline; City of Miami and Coral Gables – is transforming 120 acres below our existing Metrorail guideway, from Brickell to the Dadeland South Metrorail Station, into a world-class, multimodal urban trail. Most important, it creates a safe space for pedestrians and cyclists alike with many amenities for enjoyment and enrichment along the way from dog parks and playgrounds to pickle ball and basketball courts and many other features selected by the community.
Once all three phases are completed, this project will be the county's first true mobility corridor uniting all modes of transportation enhancing accessibility to eight Metrorail stations and the neighboring communities. It will serve 107,000 residents within a 10-minute walk, provide access to public transportation to one University and 24 schools, two hospitals, three urgent care facilities, four major malls and more than 10,000 businesses. The Underline is expected to be completed in 2026 and I can't wait. We should all be very excited.

Eulois Cleckley
Director and CEO
Miami-Dade County Department of Transportation and Public Works