River

Room

between SW 7th St and Miami River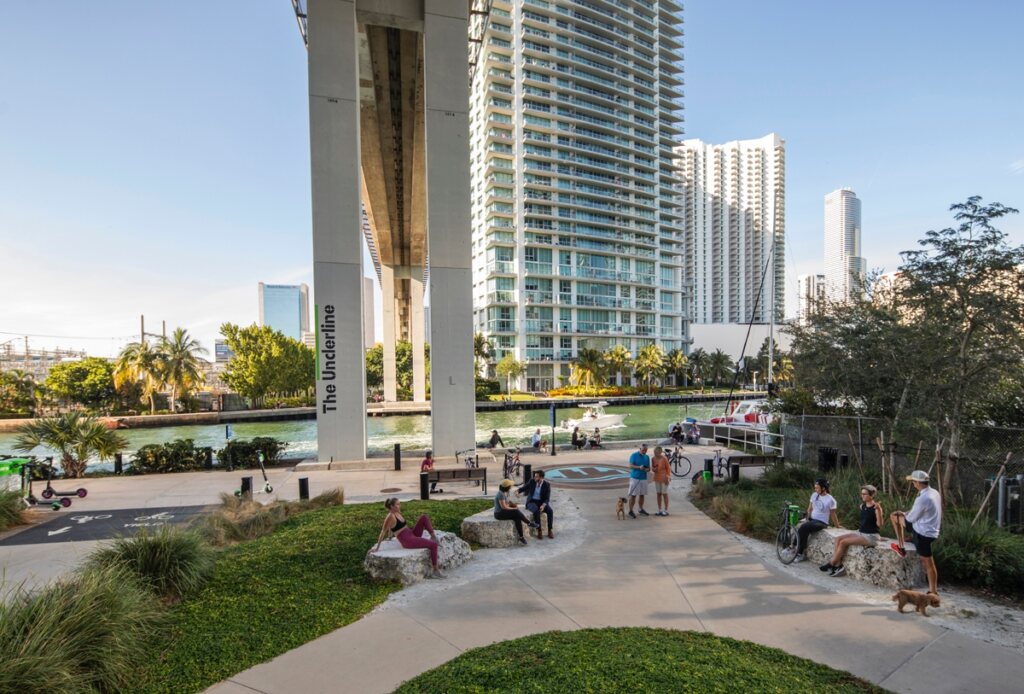 The River Room connects The Underline to the Miami River Greenway and the working Miami River. Here, we have changed the "grading" or change in elevation, from a higher elevation at SW 7th Street to the Miami River. This grading creates a slope that facilitates water draining into the river rather than adjacent streets.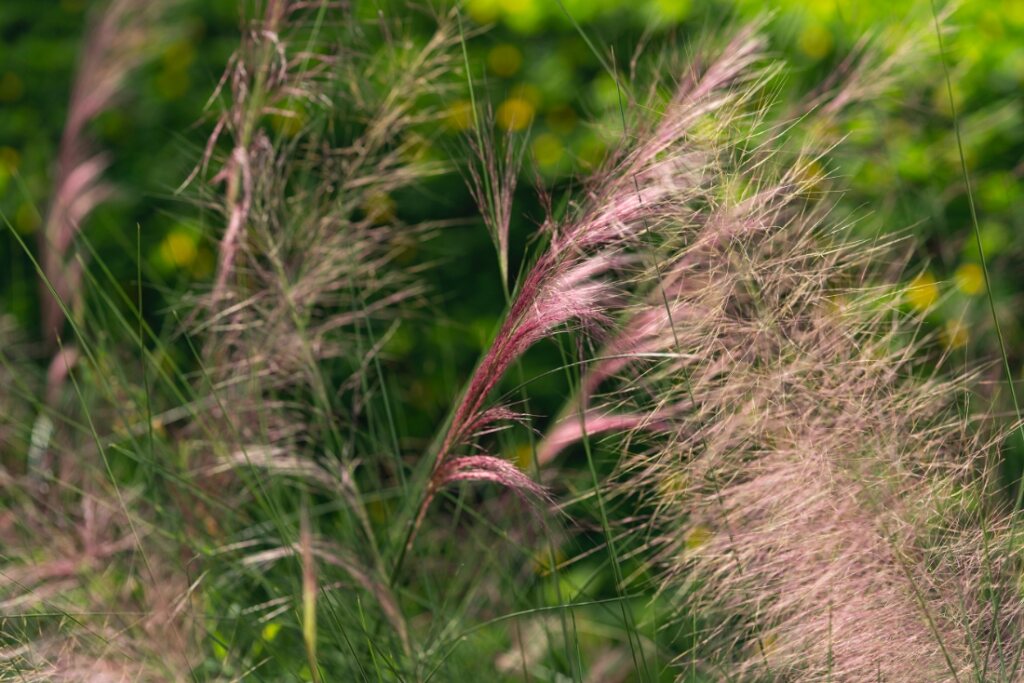 Future sections of The Underline will have bioswales a long-channeled depression or trench that receives rainwater runoff while having vegetation to help remove debris and pollution. Bioswales consist of a drainage course with gently sloped sides and are designed to maximize the time the water spends in the swale, which helps in the collection of debris and pollution. Bioswales help to capture and treat stormwater runoff before it is released to a watershed or storm sewer. Bioswales are also beneficial in recharging groundwater. They also help to slow down and filter rainwater due to their vegetation component.
A bioswale is an alternative to concrete gutters and storm sewers. It creates a habitat for much local wildlife such as birds and butterflies. The native plants help with the filtration of rainwater. Bioswales assist to absorb the runoff from small rain falls. Larger storms create larger amounts of rainwater, which are then directed to the larger stormwater management system.
Miami has a hot and humid climate and an above average annual rainfall. The average annual rainfall in the United States is 38.1 inches as compared to Miami's which is 59.3 inches. When The Underline was designed, a lot of consideration was given to managing rainfall. A bioswale is one way to help manage the high accumulation of stormwater. Other ways to manage rainfall are rainwater harvesting, green roofs, rain gardens, and permeable surfaces.
Stormwater management is usually done by the local and federal governments. If stormwater is not managed, the excess water can damage land, buildings, parks and playgrounds. As the water flows over the land, it picks up contaminants and collects in puddles. An excess of water can also contaminate areas with pollution, such as debris, oil, grease, metals and nutrients from fertilizers. Structures like bioswales can help solve this issue by contributing its tremendous benefits to the environment.
Urban planting and gardening is the practice of growing plants in an urban environment. This differs from traditional agriculture because urban agriculture is integrated into populated cities which requires following stricter regula- tions. This practice of growing plants can be beneficial to the environment due to their small scale. Small urban gar- dens do not require the magnitude of fertilizers that most big traditional agriculture farms do.
A healthy popular trend is to not use irrigation or fertilizer when designing and planting urban gardens. This practice is called xeriscaping. The Underline tries to accomplish this by using plants that require little or no irrigation to thrive. These plants rarely require fertilizer to keep them healthy.