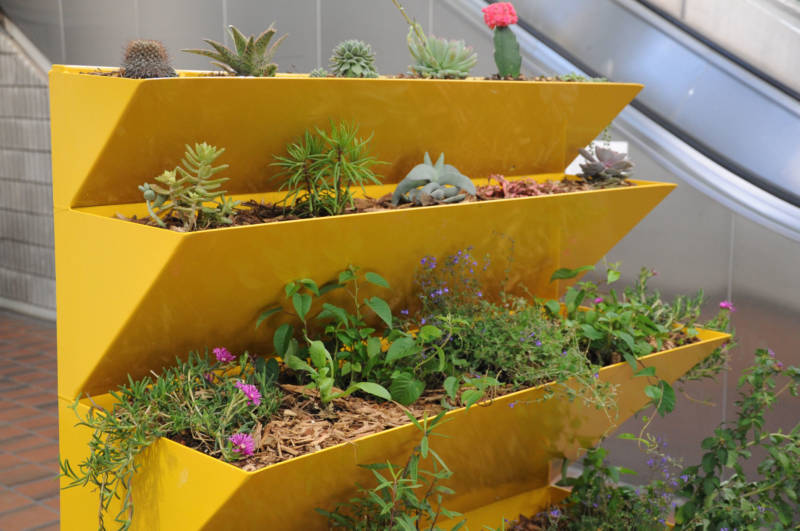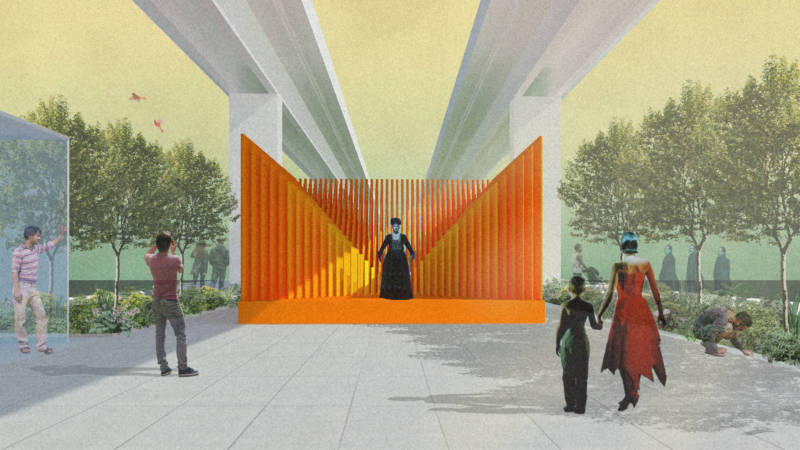 Miami Art Week 2017 is here and Friends of The Underline are participating in two major events:
The Brickell Stage:
On December 8 and 9, on The Underline's future Brickell Backyard, The University of Miami School of Architecture faculty and students will build and program the Brickell Stage in collaboration with Friends of The Underline and Miami Dade County.  The pop up stage and art installation is funded by the Miami Foundation Public Space Challenge, an ideas contest that invests in creating, activating, and enhancing local parks and public gathering places,
The Brickell Stage will be a temporary pavilion designed to celebrate the connection between people and place in Miami's urban setting. Located at the north exit of the Brickell Metrorail station, the open-air structure will create a sense of place with an elevated stage and flexible seating to host a variety of free interactive performances including live music, poetry readings, comedy, and more. The Brickell Stage will serve area pedestrians, transit riders, cyclists, city dwellers, tourists, art aficionados, and any passerby drawn into the varied programming.
The project is composed of a pattern of 1,001 painted rods that purposely decrease in precise mathematical increments from the edges to the center of the square platform to form an empty triangular stage space for music, poetry, and drama performances. This design creates a forced perspective that focuses the attention of the spectators on the performers and heightens the visual experience for all.
The Brickell Stage pop-up is free and open to the public, with performances beginning at 7:00 PM on Friday, December 8 through Saturday, December 9 at 1001 SW 1st Avenue, Miami, FL, 33130. For more information and to sign up, click here.
The Underline at NADA Art Fair:
Friends of The Underline is proud to participate in the 2017 New Art Dealers Alliance (NADA) fair at Ice Palace Studios from December 7-10. NADA is the definitive non-profit arts organization dedicated to the cultivation, support, and advancement of new voices in contemporary art. The Underline has partnered with this great art exhibition to showcase artist Bhakti Baxter's creative planters that were funded by ArtPlace America and displayed along the future Underline Winter 2017.
As a NADA cultural partner, the planters will be displayed outdoors and can be easily found on NADA's map and guides. For tickets and more info, click here.